LOUISVILLE, KY (February 6, 2017) – Charah®, LLC, the largest privately-held ash management company serving the coal-fired power generation industry, today announced that it has promoted Scott Reschly to Vice President of Quality and Technical Services. In this new role, Mr. Reschly will have direct oversight over the company's Construction; Quality Assurance/Control; Engineering & Environmental; and Project Controls groups.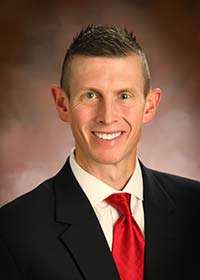 Mr. Reschly joined Charah in 2016, reporting to the Chief Operating Officer. His initial assignment included project operation support tasks in the areas of independent assessments, client relations, development of reporting metrics, and various other project management support efforts. Prior to joining Charah, he was Executive Director – Project Controls for the Power Business Unit of CB&I (formerly the Shaw Group, Inc.).
Mr. Reschly has a bachelor's degree from the University of Northern Iowa in Cedar Falls, an MBA from the University of Colorado in Denver and has attended leadership programs through Harvard School of Business and at Rice University. He is a Certified Landfill Manager, a Certified Project Management Professional (PMP), a member of the Project Management Institute (PMI) and has OSHA 30 Certification.
"We are pleased to promote Scott to this important new position," said Charles Price, President and CEO of Charah. "His strong project management and leadership capabilities are a great asset to Charah and our continued growth."
About Charah, LLC
Founded in 1987, Charah® LLC is a total solutions company providing unparalleled service and innovation. Based in Louisville, KY, Charah is the largest privately-held provider of coal combustion product (CCP) management, fly ash sales and marketing, and power plant support services for the coal-fired power generation industry. Charah assists utilities with all aspects of managing and recycling ash byproducts generated from the combustion of coal in the production of electricity. Services include landfill design, construction, management, operations and closure; fly ash, bottom ash and gypsum sales and marketing; ash pond management and closure; structural fill projects; and power plant support services including limestone supply and FGD operations. For more information, please visit www.charah.com.