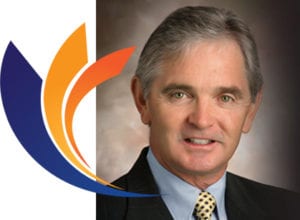 Charah®, LLC, a leading provider of ash management, fly ash sales and marketing, and utility support services for the coal-fired power generation industry, today announced that Danny L. Gray, Executive Vice President, Governmental and Environmental Affairs at Charah, has been named Vice Chair of the National Coal Council (NCC). Having served as a member of the Council in 2016 and 2017, Mr. Gray will now join the NCC's five-person management team as Vice Chair after having been re-appointed by United States Secretary of Energy Rick Perry.
"It is an honor to be re-appointed by Secretary Perry and elected to serve as the Vice Chair of the National Coal Council for the 2018 term," said Mr. Gray. "The NCC has done phenomenal work over the years providing technical support, policy information and recommendations at the request of the Secretary of Energy. I look forward to working with my colleagues on the Council to continue analysis of coal energy issues at such a dynamic point in time for the entire electric energy industry."
The NCC was chartered in 1984 under the Federal Advisory Committee act with the purpose to provide advice and recommendations to the Secretary of Energy on matters relating to coal or the coal industry by conducting studies at the Secretary's request. The NCC provides advice and guidance on a continuing basis on general energy policy under the leadership of Janet Gellici, Chief Executive Officer.
Mr. Gray joined Charah in 2008 and has more than 35 years of experience in the electric utility and coal ash management industries. He is responsible for Charah's legislative and regulatory affairs and helps oversee the company's sustainability efforts. He began his professional career with American Electric Power in renewable energy and environmental and regulatory affairs.
Mr. Gray graduated with honors from Virginia Tech with a Bachelor of Science degree in civil engineering, and is a registered professional engineer. He has served as president of the board of directors of the American Coal Council (ACC) and currently serves as an Associate Member of the Southern States Energy Board (SSEB) and as Charah's representative to the American Coalition for Clean Coal Electricity (ACCCE). Mr. Gray is active on the SSEB's Committee for Clean Coal Energy Policies & Technologies and on the Editorial Board for the Coal Combustion & Gasification Products Journal published by the University of Kentucky-Center for Applied Energy Research. He is the co-author of a recently approved patent for beneficial use of power plant gypsum in sustainable agriculture materials.
About Charah, LLC
Founded in 1987, Charah®, LLC is a total solutions company providing unparalleled service and innovation. Based in Louisville, KY, Charah provides ash management, fly ash sales and marketing, and utility support services for the coal-fired power generation industry. Charah assists utilities with all aspects of managing and recycling ash byproducts generated from the combustion of coal in the production of electricity. Services include landfill design, construction, management, operations and closure; fly ash, bottom ash and gypsum sales and marketing; ash pond management and closure; structural fill projects; and power plant support services including limestone supply and FGD operations. For more information, please visit www.charah.com.