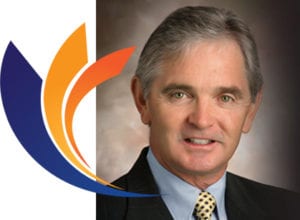 LOUISVILLE, KY (March 19, 2018) – Charah®, LLC, a leading provider of ash management, fly ash sales and marketing, and utility support services for the coal-fired power generation industry, today announced that Danny L. Gray, Charah Executive Vice President, Governmental and Environmental Affairs, has been reappointed to serve as a member of the National Coal Council for a second term by Rick Perry, United States Secretary of Energy. Mr. Gray was reappointed for the 2018 – 2019 term.
The National Coal Council (NCC) was chartered in 1984 under the Federal Advisory Committee act with the purpose to provide advice and recommendations to the Secretary of Energy on matters relating to coal or the coal industry by conducting studies at the Secretary's request. The NCC provides advice and guidance on a continuing basis on general energy policy under the leadership of Janet Gellici, Chief Executive Officer.
"I am appointing you to represent the viewpoints of companies that are involved in using byproducts from coal-fired power plants," Mr. Perry wrote to Mr. Gray. "In the coming months, the work of the Council will be extremely important to the Nation; and I am certain you will find your association with this organization both challenging and productive."
Mr. Gray joined Charah in 2008 and has more than 35 years of experience in the electric utility and coal ash management industries. He is responsible for Charah's legislative and regulatory affairs and helps oversee the company's sustainability efforts. Prior to joining Charah, Mr. Gray served as Vice President of Mineral Resource Technologies, Inc. (MRT), a CEMEX subsidiary, and in various senior management positions at ISG Resources and JTM Industries, Inc. He began his professional career with American Electric Power in the environmental and regulatory area.
Mr. Gray graduated with honors from Virginia Tech with a bachelor of science degree in civil engineering, and is a registered professional engineer. He has served as president of the board of directors of the American Coal Council (ACC) and currently serves as an Associate Member of the Southern States Energy Board (SSEB) and as Charah's representative to the American Coalition for Clean Coal Electricity (ACCCE).
About Charah, LLC
Founded in 1987, Charah®, LLC is a total solutions company providing unparalleled service and innovation. Based in Louisville, KY, Charah provides ash management, fly ash sales and marketing, and utility support services for the coal-fired power generation industry. Charah assists utilities with all aspects of managing and recycling ash byproducts generated from the combustion of coal in the production of electricity. Services include landfill design, construction, management, operations and closure; fly ash, bottom ash and gypsum sales and marketing; ash pond management and closure; structural fill projects; and power plant support services including limestone supply and FGD operations. For more information, please visit www.charah.com.