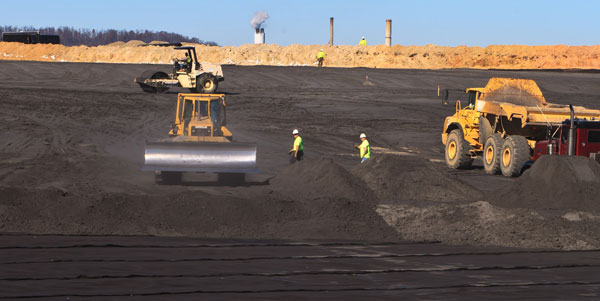 Charah provides the total package of services required to meet our customers' ash management and coal combustion residuals (CCR) landfill operations needs. In addition to offering complete Landfill Construction services including landfill design, construction, operations, management and closure, Charah annually handles over 15 million tons of CCRs that include:
Pozatec/Fixated Scrubber Sludge (FSS)
Flue Gas Desulfurization (FGD) Scrubber Sludge
Conditioned Fly Ash
Bottom Ash
Fluidized Bed Ash
Coal Gasification Slag
Lime Grits
Synthetic Gypsum
Charah strives to remove the burdens associated with CCR management at the utility level. We take control of CCRs at the source and deliver them to a landfill or a processing system that we operate while managing the entire process. More importantly, as an innovator in the beneficial use of CCPs, we can potentially reduce the amount of land needed to dispose of products and turn the CCPs into materials that can be used.
Whether it is collecting and transporting CCRs to a landfill or operating a beneficiation process, Charah delivers the desired results for its clients.