BYPRODUCT RECYCLING
Charah Solutions' MultiSource
®

materials network of nearly 40 locations nationwide provides a continuous supply.
More Sustainable Materials.
More Performance. More MultiSource®.
Charah Solutions has long been recognized as one of the nation's leading fly ash sales and marketing companies, but recent innovations have helped to make us the market-leading partner for utility and concrete producer customers.
Through the introduction of our EnviroSource ℠ fly ash beneficiation technology, our expanding lineup of sustainable byproduct materials, combined with the expansion of our MultiSource materials network that includes nearly 40 nationwide locations with international sourcing and distribution, has made Charah Solutions the fly ash marketing partner of choice for utilities — and a leading supplementary cementitious material (SCM) resource for concrete producers.
Charah Solutions markets a full line of byproduct materials including Class C and Class F fly ash, MultiCem™ slag cement, bottom ash, CFB ash, synthetic gypsum, IGCC slag, kilnfeed products, cement raw materials/process additions, pozzolan and more.
The Right Team. Right Now.
We have a totally dedicated byproduct sales and marketing team that works with many of the nation's largest utilities who recognize our ability to keep their fly ash moving, while providing a continuous supply for our producer customers. With experience in cement, fly ash, concrete, civil engineering and chemical engineering, our sales team is known for its unrelenting focus on customer service, QA/QC, safety and logistics support with our national barge, rail and truck network.
Benefits of Fly Ash Marketing.
Utilities looking for ways to make their operations more sustainable by raising fly ash quality to meet concrete producer standards for usage can profit from our fly ash marketing expertise. Our innovative new EnviroSource proprietary thermal process technology for fly ash beneficiation takes fly ash that is unusable and converts it to a consistent high-quality ash that meets industry specifications — increasing both the percentage of utility fly ash that is marketable and growing the supply, while reducing the volume of ash slated for disposal. All at a much lower cost profile than competitive technologies.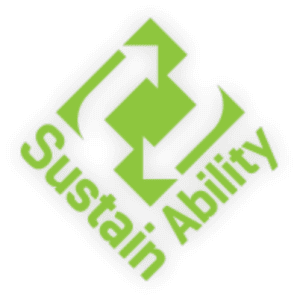 Utilizing fly ash in concrete and other products not only eliminates the need to dispose of fly ash in landfills but also reduces the overall carbon footprint and conserves our natural resources by substituting materials that would typically be mined.
Charah Solutions currently markets fly ash across the country for:
Partial replacement of cement in ready mix concrete and concrete products including concrete block, concrete pipe and precast concrete products.
Structural fill projects for land reclamation
Flowable fill projects including filling old sewer pipes and underground tanks instead of excavating for replacement
Bagging of dry materials for use in the do-it-yourself market including concrete repair, patching and new surface applications
Soil stabilization for bearing capacity improvement
Solidification and drying of non-toxic wastes for delivery to approved landfills
Charah Solutions is also able to design and install dry ash conversion systems for fly ash to support the development of ash marketing programs and to eliminate wet slurry ash handling systems
Benefits of Slag Cement.
In addition, we have added patented technologies for grinding granulated blast furnace slag (GBFS) from the steel making industry in order to produce MultiCem slag cement as well as for grinding natural pozzolan. MultiCem™ slag cement provides increased concrete performance, strength, durability, improved finishing and consistent performance while lowering operating costs for concrete products. It is a sustainable material that conserves natural resources, reduces the overall carbon footprint and reduces the need for landfills due to its higher replacement rate compared to other SCMs.
Meeting The Continuous Demand Of Concrete Producers
Charah Solutions provides continuous supplies of both Class C and Class F fly ash from Charah Solutions MultiSourceSM fly ash network locations around the country. The use of fly ash in concrete products offers benefits in both the hardened and plastic state of concrete. Fly ash improves hardened concrete with:
Higher Strength
Decreased Permeability
Increased Durability
Reduced ASR (Alkali-Silica Reactivity)
Lower Heat of Hydration
Increased Sulfate Resistance
Concrete product manufacturers and finishers see the following benefits of concrete in its plastic state:
Increased Workability
Lower Water / Cement Ratio
Improved Finishing
Improved Pumpability
Less Material Segregation
MultiSource Materials Network
Marketing Bottom Ash To The Construction Materials Industry
Charah Solutions also markets processed bottom ash products to the construction materials industry. Charah Solutions designs, builds and operates processing systems that produce highly customized beneficiated aggregates from coal fired bottom ash. With a variety of different coal sources being utilized across the utility industry, Charah Solutions understands how to evaluate, process and successfully market the different bottom ash products in order to achieve the highest value for a given market area.
Charah Solutions bottom ash is currently being marketed in multiple states for:
Class 1A Backfill
Cement Kiln Raw Material
Pipe Bedding/Drainage Medium
Lightweight Aggregate
Lightweight Concrete Block
Precast Concrete Products
Lightweight Concrete Mix
Construction Fill Material
Traction Control Material
Lightweight Flowable Fill Mixtures
MultiSource® is a trademark of Charah,LLC in the United States.