LOUISVILLE, KY (June 2, 2017) – Charah®, LLC, the largest privately-held ash management company serving the coal-fired power generation industry, today announced that Bruce Kramer, Executive Vice President and CFO, has been named one of Business First of Louisville's "Best in Finance" award honorees for 2017 and was recognized at a luncheon on Thursday, June 1, 2017 at the Marriott East.
The Best in Finance awards are given to financial professionals in the Greater Louisville area for outstanding performance in their roles as corporate financial stewards. Formerly known as CFO of the Year, Best in Finance recognize and highlight a broad range of financial executives who are doing outstanding work.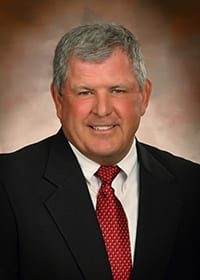 Mr. Kramer is a CPA with more than 30 years of experience in public/private accounting and management. He acted in a consulting role for Charah for two years before joining the company full time in 2007 as CFO and is responsible for the financial, strategic and administrative functions of the business, including human resources and legal. Mr. Kramer was previously recognized as CFO of the Year by Business First in 2011. He has a bachelor's degree in accounting from Bellarmine University. He is a board member of Dismas Charities and serves on the sponsorship committee for the St. John Center for Homeless Men.
"We are very proud of Bruce and congratulate him for this well-deserved honor," said Charles Price, Charah President and CEO. "Bruce has played a pivotal role in Charah's significant growth over the past ten years, and his financial expertise and strong leadership skills have enabled Charah to become the industry leader that it is today."
About Charah, LLC
Founded in 1987, Charah® LLC is a total solutions company providing unparalleled service and innovation. Based in Louisville, KY, Charah is the largest privately-held provider of coal combustion product (CCP) management, fly ash sales and marketing, and power plant support services for the coal-fired power generation industry. Charah assists utilities with all aspects of managing and recycling ash byproducts generated from the combustion of coal in the production of electricity. Services include landfill design, construction, management, operations and closure; fly ash, bottom ash and gypsum sales and marketing; ash pond management and closure; structural fill projects; and power plant support services including limestone supply and FGD operations. For more information, please visit www.charah.com.