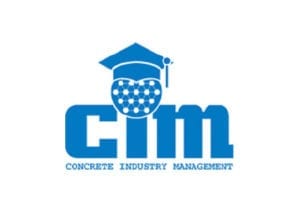 LOUISVILLE, KY (January 22, 2018) – Charah®, LLC, a leading provider of ash management, fly ash sales and marketing, and utility support services for the coal-fired power generation industry, today announced that it is donating five loads or approximately 125 tons of ASTM C-618 Specification Fly Ash to the Concrete Industry Management (CIM) program's annual auction held during the World of Concrete tradeshow in Las Vegas later this month. Charah is pleased to support this initiative to support the future of the concrete industry and provide students the opportunity to enter a field that has an urgent need for professionals.
As part of this donation, Charah will provide fly ash from its MultiSource™ fly ash network, a unique distribution system of multiple sourcing locations across the country which ensures that Charah can provide a steady and reliable supply of ash for the ready mix concrete producers throughout the US. Charah source locations for this donation include Kennerdell, PA; North Bend, OH; Moscow, OH; Carrollton, KY; Gentry, AR; Trona, CA; Rodemacher, LA; Louisville, KY; or Jewett, TX with transportation to be arranged and paid by the winning bidder.
The CIM program is a business intensive program that awards students with a four-year Bachelor of Science degree in Concrete Industry Management. It is a joint initiative of a growing number of universities including Middle Tennessee State University (MTSU), New Jersey Institute of Technology, California State University – Chico, and Texas State University, and supported by networks of local, state and regional concrete industry producers, suppliers and contractors. In addition to the four universities designated as schools with CIM programs, an Executive MBA in Concrete Industry Management is available at MTSU.
The annual CIM program auction will be held Wednesday, January 24, 2018 in the North Hall Room N262 of the Las Vegas Convention Center. The silent auction will be held from 11:00 a.m. to 12:45 p.m. and the live auction begins at 1:00 p.m. More details are available at www.concretedegree.com/auction.
World of Concrete is considered the most important annual international event of the year for concrete and masonry professionals, expected to attract 60,000 registrants and 1,500 leading suppliers from January 23 – 26, 2018 at the Las Vegas Convention Center.
Click here to see a complete map of Charah's MultiSource fly ash network locations.
About Charah, LLC
Founded in 1987, Charah® LLC is a total solutions company providing unparalleled service and innovation. Based in Louisville, KY, Charah provides ash management, fly ash sales and marketing, and utility support services for the coal-fired power generation industry. Charah assists utilities with all aspects of managing and recycling ash byproducts generated from the combustion of coal in the production of electricity. Services include landfill design, construction, management, operations and closure; fly ash, bottom ash and gypsum sales and marketing; ash pond management and closure; structural fill projects; and power plant support services including limestone supply and FGD operations. For more information, please visit www.charah.com.
About CIM 
Receiving tremendous support from the concrete industry, the CIM program was the first of its kind in United States – a four-year Bachelor of Science degree in Concrete Industry Management. Since its humble beginning, the CIM program has expanded and offered at Middle Tennessee State University, California State University, Chico, Texas State University and the New Jersey Institute of Technology. Today, there are more than 500 students pursuing degrees in Concrete Industry Management, and hundreds of CIM graduates working in the concrete industry.
The goal of the program is to produce broadly educated, articulate graduates grounded in basic construction management, who are knowledgeable of concrete technology and techniques and are able to manage people and systems as well as promote products or services related to the concrete industry. It entails a broad range of courses, from English and history to science and mathematics. A series of required business courses such as finance, marketing, management and business law are also taken throughout the length of the program.
The concrete-specific courses teach the fundamentals of concrete, properties and testing, concrete construction and more. All of these courses provide much more than what is simply in the text – they emphasize problem solving, quality assurance and customer satisfaction. They utilize practical case studies and an internship to make sure the student obtains real-world experience essential to starting a successful career. Additional opportunities include on-campus socials and other events providing industry networking and professional development.
In 2012, an Executive MBA program was added by the CIM National Steering Committee. The CIM Executive MBA is specifically designed for individuals with three or more years of experience in the industry.
The CIM program has provided and continues to provide future leaders for the concrete industry. To learn more about the program, visit www.concretedegree.com.
MultiSource is a registered trademark of Charah, LLC in the United States.