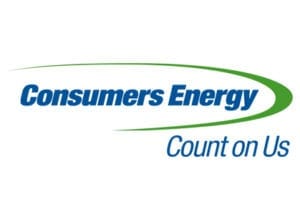 West Olive Plant Extends MultiSource™ Fly Ash Network to Great Lakes
LOUISVILLE, KY (March 28, 2018) – Charah®, LLC, a leading provider of ash management, fly ash sales and marketing, and utility support services for the coal-fired power generation industry, today announced
that it recently secured an exclusive agreement to market the coal combustion products (CCPs) produced by Consumers Energy's J.H. Campbell complex in West Olive, Michigan.
As part of this agreement, Charah will sell and market both bottom ash and Class C fly ash from this location for beneficial use. Charah will market the supplementary cementitious materials to cement producers, concrete product manufacturers, asphalt producers, and ready mix concrete producers throughout the Great Lakes region. In addition, Charah will supply its terminals as part of its expanding MultiSource™ fly ash network, a unique distribution system of multiple sourcing locations across the country which ensures that Charah can provide a steady and reliable supply of ash for the ready mix concrete producers throughout the US.
Using CCPs in concrete products and other applications not only eliminates the need to dispose of them in landfills, it also significantly reduces the overall carbon footprint and conserves natural resources that would otherwise have to be mined and processed for these products. As a sustainability leader in utility services for over 30 years, Charah is dedicated to preserving our natural resources in an environmentally-conscious manner. With the addition of J.H. Campbell to the MultiSource fly ash network, Charah will assist Consumers Energy in meeting its commitment of handling fly and bottom ash safely and recycling ash for use in concrete and other materials when possible.
Charah currently markets bottom ash in multiple states for applications such as Class 1A backfill, cement kiln raw material, lightweight aggregate, lightweight concrete block, precast concrete products, lightweight concrete mix, and lightweight flowable fill mixtures. The use of fly ash in concrete products offers benefits in both the hardened and plastic state of concrete.
Click here to see a complete map of Charah's MultiSource fly ash network locations.
About Charah, LLC
Founded in 1987, Charah® LLC is a total solutions company providing unparalleled service and innovation. Based in Louisville, KY, Charah provides ash management, fly ash sales and marketing, and utility support services for the coal-fired power generation industry. Charah assists utilities with all aspects of managing and recycling ash byproducts generated from the combustion of coal in the production of electricity. Services include landfill design, construction, management, operations and closure; fly ash, bottom ash and gypsum sales and marketing; ash pond management and closure; structural fill projects; and power plant support services including limestone supply and FGD operations. For more information, please visit www.charah.com.
About Consumers Energy
Consumers Energy, Michigan's largest energy provider, is the principal subsidiary of CMS Energy (NYSE: CMS), providing natural gas and/or electricity to 6.7 million of the state's 10 million residents in all 68 Lower Peninsula counties. Consumers Energy is creating a sustainable future by focusing on the environment, powering Michigan's economy and investing in people. For more information, please visit www.consumersenergy.com.
MultiSource is a registered trademark of Charah, LLC in the United States.