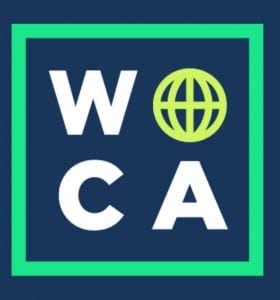 LOUISVILLE, KY (May 8, 2019) – Charah® Solutions, Inc. (NYSE: CHRA), a leading provider of environmental and maintenance services to the power generation industry, announced today that several of its executives have been selected to present at the World of Coal Ash Conference (WOCA), held in St. Louis, Missouri from May 13 – 16, 2019.
Danny Gray, Executive Vice President of Governmental and Environmental Affairs, will present:
Update on "Ash Management Issues & Impacts" during the Short Course session "Geotech/Ash Management" on Monday, May 13 from 11:15am – noon. The session will examine how in today's regulatory and public oversight climate, the actions required to perform ash management take on higher risks to meet requirements and customer expectations.
"Impacts to CCP Availability due to Regulations and Oil & Gas Technology" on Wednesday, May 15 from 11:00am – 11:30am. The session will examine how regulations and technology advances in the oil & gas industry are causing negative impact to the coal combustion products (CCP) markets and will provide an updated review of volume reductions projected from plant retirements.
Scott Ziegler, Vice President of Byproduct Sales, will present:
"Cost-Effective, Environmentally-Friendly Ash Beneficiation Technology" on Tuesday, May 14 from 11:30am – noon. He will discuss Charah Solutions' recently launched proprietary fly ash thermal beneficiation technology that improves the quality of fly ash produced at electric utilities and increases supply of marketable fly ash to concrete producers nationwide. The proven MP618™ Multi-Process fly ash beneficiation technology allows for beneficiation of both wet and dry fly ash, reduces loss on ignition (LOI), ammonia, activated carbon, and moisture in fly ash at significantly lower cost profile than competing technologies.'
Nathan Boone, Senior Vice President of Business Development, will moderate:
"Project-Specific Case Studies" session on Wednesday, May 15 from 10:30am – noon.
WOCA is an international conference organized by the American Coal Ash Association (ACAA) and the University of Kentucky Center for Applied Energy Research (CAER). The 2019 conference is the 8th joint biennial meeting with a focus on the science, applications and sustainability of worldwide CCPs as well as gasification products. Visit the Charah Solutions team at Booth #68.
About Charah Solutions, Inc.
With 30 years of experience, Charah® Solutions, Inc. is a leading provider of environmental and maintenance services to the power generation industry, with operations in fossil fuel and nuclear power generation sites across the country. Based in Louisville, Kentucky, Charah Solutions assists utilities with all aspects of managing and recycling ash byproducts generated from the combustion of coal in the production of electricity as well as routine power plant maintenance and outage services for the fossil fuel and nuclear power generation industry. The company also designs and implements solutions for ash pond management and closure, landfill construction, fly ash and slag sales, and structural fill projects. Charah Solutions is the partner of choice for solving customers' most complex environmental challenges, and as an industry leader in quality, safety, and compliance, the company is committed to reducing greenhouse gas emissions for a cleaner energy future. For more information, please visit www.charah.com.
Forward-Looking Statements
This press release contains forward-looking statements within the meaning of Section 27A of the Securities Act of 1933 and Section 21E of the Securities Exchange Act of 1934. All statements, other than statements of historical facts, included in this press release that address activities, events or developments that the company expects, believes or anticipates will or may occur in the future are forward-looking statements. These forward-looking statements are identified by their use of terms and phrases such as "may," "expect," "estimate," "project," "plan," "believe," "intend," "achievable," "anticipate," "will," "continue," "potential," "should," "could," and similar terms and phrases. These statements are based on certain assumptions made by the company based on management's experience and perception of historical trends, current conditions, anticipated future developments and other factors believed to be appropriate. Such statements are subject to a number of assumptions, risks and uncertainties, many of which are beyond the control of the company, which may cause actual results to differ materially from those implied or expressed by the forward-looking statements.
Any forward-looking statement speaks only as of the date on which such statement is made and the company undertakes no obligation to correct or update any forward-looking statement, whether as a result of new information, future events or otherwise, except as required by applicable law.
Investor and Media Contact
Ed Trissel / Kate Clark / Tim Ragones
Joele Frank, Wilkinson Brimmer Katcher
(212) 355-4449
Byproduct Sales Contact
Scott Ziegler
Charah Solutions, Inc.
(502) 245-1353