April 11, 2017 – Two American Coal Ash Association (ACAA) representatives were named to a U.S. Environmental Protection Agency panel that is charged with negotiating Chemical Data Reporting (CDR) requirements under the Toxic Substances Control Act (TSCA.)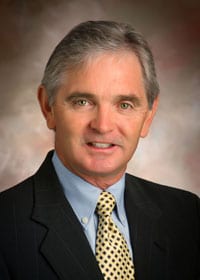 ACAA Technical Committee Chair Rafic Minkara of Headwaters Resources and Danny Gray of Charah, LLC will represent ACAA in the process that is expected to take several months to complete. ACAA is one of 12 manufacturing and recycling industry organizations represented on the panel, along with three environmental groups and four representatives of states and American Indian tribes. The first meeting will be held May 9-10 in Washington, DC.
In 2016, Congress passed the Frank. R. Lautenberg Chemical Safety for the 21st Century Act, which was the first major update to the TSCA law in nearly three decades. The Act required EPA to initiate a regulatory negotiation specific to CDR reporting requirements for inorganic byproduct chemical substances that are subsequently recycled, reused or reprocessed.
Negotiated rulemaking is a process in which a committee comprised of representatives of stakeholder groups that will significantly be affected by a proposed rule is charged with reaching consensus on the text of a proposed rule.
Under TSCA, EPA requires manufacturers of certain chemical substances included on the TSCA Inventory to report data on chemical manufacturing every four years. Some byproducts, including coal combustion products, are reportable under CDR. EPA uses information collected under CDR to help assess the potential human health and environmental effects of these chemicals and makes the non-confidential business information that it receives available to the public.
ACAA's participation in the negotiated rulemaking will focus on ensuring that any reporting requirements for coal combustion products do not create unwarranted disincentives for beneficial use.